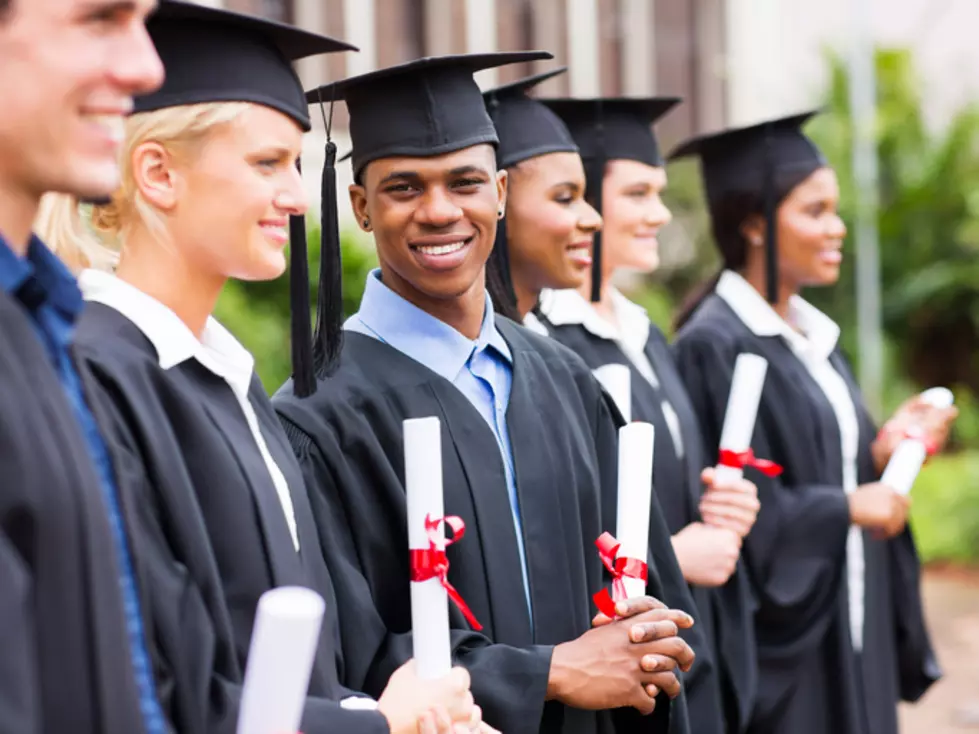 Detroit Students Can Now Get a Full Ride to GVSU
michaeljung/ThinkStock
Grand Valley State University is the latest college in Michigan to join the 'Detroit Promise,' which gives high schoolers in Detroit the opportunity to have their tuition paid for.
The Detroit Promise applies to students who graduate from a Detroit school and want to further their education at a university or community college. Originally, the program only paid for two years but has been expanded to four.
University President of Grand Valley, said in a statement:
"Grand Valley is delighted to become a full partner in a program that puts a college degree within the reach of many more students from Detroit..."

...We know that college-bound students from Detroit will find their passion and obtain a degree at our university."
According to MLive, GVSU is the 12th university to participate in the Detroit Promise. Other universities include Michigan State, U of M, Wayne State, Western and Eastern.
In order for students to qualify for the Detroit Promise they must:
Be a resident of the city
Go to any type of Detroit school and
Must graduate with a 3.0 GPA or higher and have scored at least a 1060 on the SAT (or 21 on ACT).
Students must also apply for FAFSA. Whatever is not covered by financial aid (or other scholarships), will be by the Detroit Promise. The deadline to apply is June 30, 2017.
The program was created to help and encourage Detroit students to pursue a college degree without having to worry about the financial burden. The funds currently come from private organizations.  Other cities, such as Kalamazoo and Muskegon, offer something similar to the Detroit Promise.
You can find more info here.