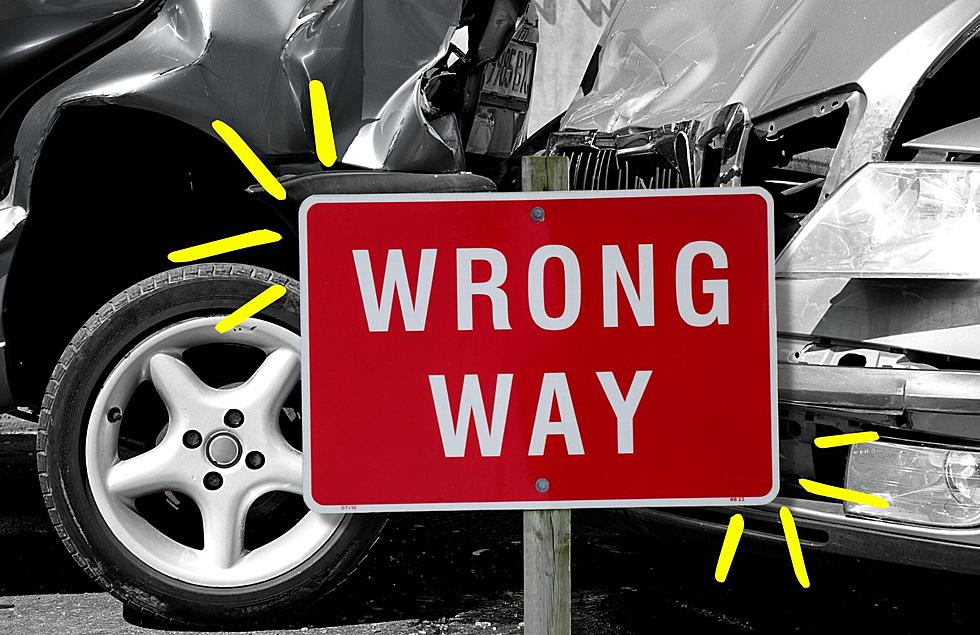 Does Grand Rapids Have A Wrong-Way Accident Problem?
Canva
Every time I see that someone has crashed while driving the wrong way on a highway or interstate on the news, my first thought is always "how do you even do that?". And while I know what most of the obvious answers are (impaired driving, distracted driving, or sometimes it's just confused older drivers) None the less- it still baffles me.
Over the weekend of April 1st, 2023 according to police scanner blogs, there were at least three separate wrong-way crashes on highways in the greater Grand Rapids area. One of them being a particularly nasty accident at 131 and Burton, where a drunk driver took the life of someone else while driving in the wrong direction.
It's tragic not only for the person who may be responsible for the accident, but also devastating for the innocent person who is injured or killed while doing everything absolutely right. And it seems like this problem only keeps getting worse...
While it's impossible to stop every inebriated/incapable driver from recklessly getting behind the wheel, is there something we can do to prevent the "oops" that comes with driving down the wrong ramp into oncoming traffic?
In the past, Michigan State Police have given tips on how to be more defensive against wrong-way drivers, such as driving slower to try to anticipate a way to dodge them, but that doesn't stop every one of them every time. (Clearly.)
So what could we do? Some exits already have bright LED lights and signage that warns drivers that they are going the wrong way, just like the exit ramp on Cherry Street downtown.
So, why don't we have these at every "confusing" ramp in Grand Rapids and not just the one closest to downtown? Would that actually help?
Someone also suggested putting one-way spikes like you find at the airport for people driving the wrong way, which would puncture their tires. While this feels like an optimistic approach, I worry that some impaired drivers would see this as a challenge rather than a deterrent.
California has a system of cameras/radars that alert authorities when a car travels the wrong way on a ramp, so they get heads up before it's too late.
Although, this feels expensive and unlikely for Grand Rapids. (although, what a great way to use that cannabis and alcohol tax revenue...) it would be a game-changer.
While there is no easy solution right now, something has to change. Please, don't be afraid to take the keys from or give a ride to someone you know who may need it, before these numbers get worse, or someone else gets hurt.
Weird Sculptures Spotted From Michigan Roads