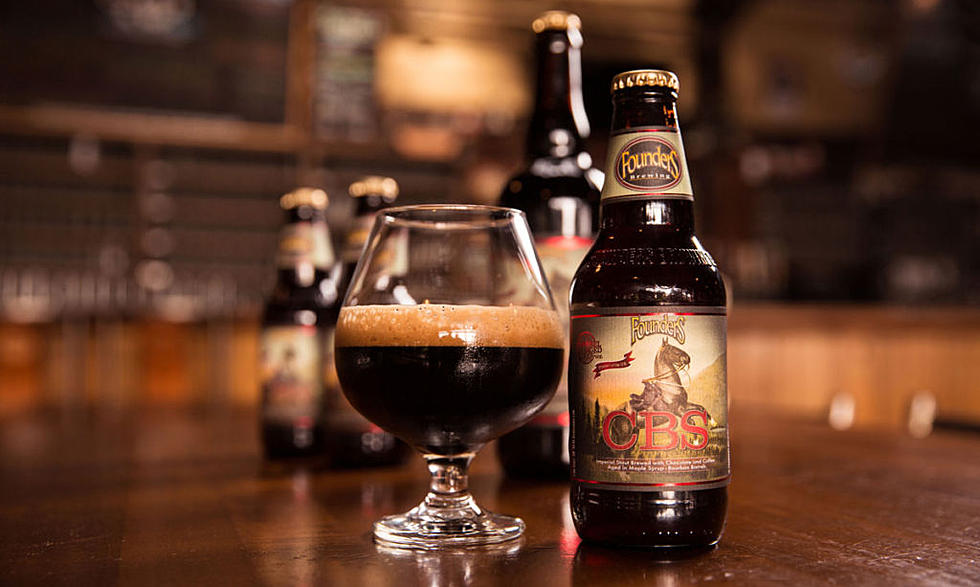 "Get it While You Can" – No More Founders CBS After this Year
Founders Brewing Co.
If you're a fan of Founder's seasonal CBS beer this is your last chance to "get it while you can."
According to a news release from Founders, their Canadian Breakfast Stout (CBS) will be released November 1st making it the final beer in the 2019 Barrel-Aged Series. Not only is it the final in the series but also the final year it will be brewed. The brains behind the beer, Jeremy Kosmicki, told GR Mag
It'll be missed in 2020, but I'm looking forward to bringing out some new barrel-aged releases.
Tickets for CBS go on sale September 13 at 10 a.m. and pickup will be October 25-27 at the Founder's taproom at both the Grand Rapids & Detroit locations. Different ticket tiers are available for purchase here. It will be on tap and draft on November 1st and for the first time, you'll be able to buy it in a 4-pack of 12oz bottles.
CBS uses KBS (Kentucky Breakfast Stout) as the base but has tastes of maple syrup, roasted coffee, and chocolate. It comes in at a whopping 11.3% ABV.