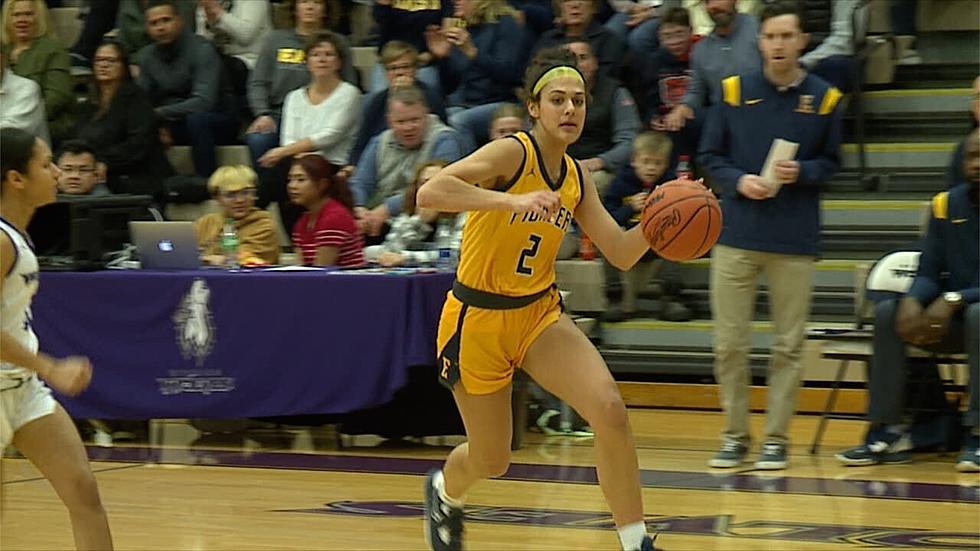 Miss Basketball in Michigan is Named and She's From East Grand Rapids
Fox17
Congratulation to East Grand Rapids High School senior Macy Brown. She was just  named the 42nd Miss Basketball winner in the state of Michigan yesterday afternoon.
Just as it is for boys Mr. Basketball award for the top male basketball player in the state, the award goes to the best senior girls basketball player in the state.
It is quite an honor just to be nominated for the award, but to win...amazing! Macy said:
"Definitely surprising because there were a lot of good players on the ballot. It was just an honor to be nominated so it was definitely surreal and I was not expecting it."
Fox 17 reported that Macy Brown, a 6-foot guard, has had a fantastic season averaging 25 points and 8.8 rebounds per game while shooting 45.2% from the floor leading the Pioneers to 15 wins this year.
Excelling in basketball obviously runs in the Brown family because her older sister Jillian, who now plays at Northwestern, was third in the 2021 Miss Basketball voting.
Brown becomes the sixth player from the area to be named Miss Basketball and the first since Jordan Walker of Mona Shores in 2017.
So after her senior year at East Grand Rapids High School, Macy is off to college  to play at the University of Michigan next season.
U of M's Maize and Blue Review posted on their Twitter page:
"A HUGE congrats to @macybrown_7 on being named Michigan Miss Basketball after an amazing senior season and high school career...next stop, Ann Arbor!"

 
Macy Brown becomes the sixth Michigan's Miss Basketball winner to commit to U of M, and with the top recruits they have already signed, watch out Big Ten. Michigan's women's basketball is seriously on the move!
Just a thought, but do you suppose there any more Brown sisters in the wings?
LOOK: Biggest underdog victories in March Madness
Every spring, legions of sports fans turn their attention to college basketball when
March Madness
takes the national spotlight. Using aggregated Associated Press data, BestOdds has come up with 10 of the biggest—and most unlikely—underdog wins in March Madness history.
MORE: 5 Awesome Things About Michigan