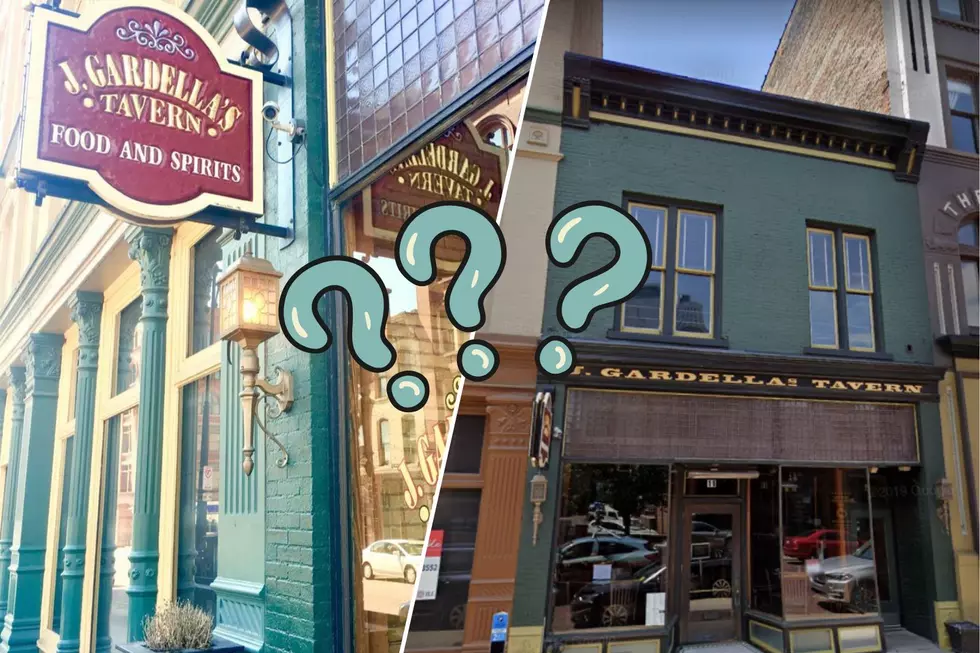 J. Gardella's Tavern to Reopen as New Restaurant, 30-Foot Historic Bar Sold to Movie Set
J. Gardella's, Facebook/ Google/ Canva
When J. Gardella's Tavern shut down in 2020 we wondered what would become of the downtown Grand Rapids' nightlife hotspot and historic building... Now we know!
What Happened to  J. Gardella's Tavern Downtown Grand Rapids?
A popular bar on Ionia Ave., J. Gardella's Tavern featured three floors for imbibing, with a 125-year-old, hand-crafted bar on the second floor and a dance club on the top floor. The Rabideau brothers owned and operated J. Gardella's for more than two decades before the bar permanently closed in 2020.
In December of last year, MJW Real Estate Holdings LLC purchased J. Gardella's Tavern at 11 Ionia Ave. SW for $1.1 million
Michael Winks, a partners in MJW Real Estate Holdings LLC, has shared his plans for the space.
J. Gardella's To Reopen as French-American Restaurant
Winks tells WZZM-13 that he along with other operators is going to turn the three-story building in a restaurant and bar called "Scholar":
It will have an American/French flavor, and will be a little-higher end. High food quality, good energy, and a lively environment...We're working on wrapping up the architectural plans in the city permit process, and then we'll begin remodeling all three floors. So it'll have a new look and feel, but we're honoring the historical character of the building.
Winks has yet to reveal who he's working with on the project.
However, he did confirm to WZZM-13 that the 30-foot historic bar on the second floor has been sold to production company to be used on a "major movie set".
The movie is not filming in Grand Rapids, instead the bar was removed piece by piece from the building and transported elsewhere.
Winks says they will replace the bar at the new restaurant,
It was just a little too large for what we're doing. But we will rebuild a second bar, so there will actually be a bar located on all three levels.
The plan is to open Scholar in early 2023.
We'll keep you posted as we learn more!
West Michigan Bars, Restaurants And Places You miss
These are bars, restaurants, and places people in West Michigan miss
Long Gone Bars and Nightclubs in Kalamazoo
Photos of bars and nightclubs that no longer exist in Kalamazoo, Michigan.