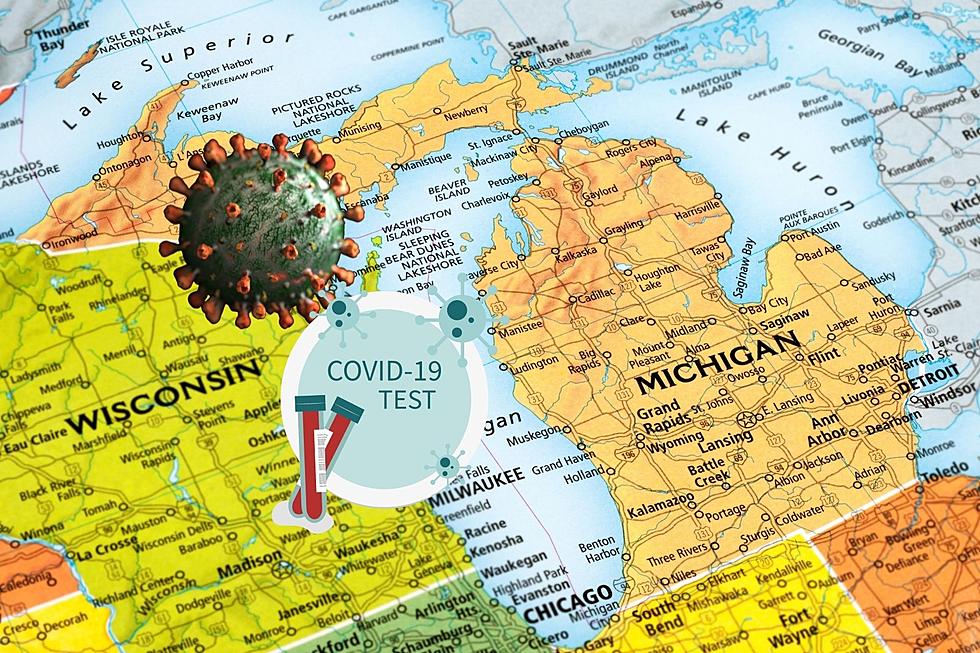 Kent County Part Of Michigan's Free Covid Test Program
Canva
Residents in Kent County can get free Covid tests as part of a program from the Michigan Department of Health & Human Services.
The State of Michigan is making it easier for at-risk regions across the state to access hard-to-find Covid tests.
How can Grand Rapids & Kent County residents get free Covid tests?
Residents can get the tests as part of a program with the MDHHS to ship to 50,000 households in the state. Kent County along with Berrien, Genesee, Macomb, Muskegon, Oakland, Saginaw, and Wayne counties, and the City of Detroit are eligible to order the tests.
How many Covid tests can I get in Grand Rapids?
The program allows each household to order a kit that contains 5 individual tests.
How do I order free Covid tests in Kent County?
Individuals who wish to order tests can head to the Project Act website at accesscovidtests.org and enter their zip codes to check their eligibility.
Individuals without Internet access can contact the COVID-19 hotline at 888-535-6136, or contact 211 for assistance ordering tests.
Who is organizing and distributing these tests?
The MDHHS is teaming up with five other states & The Rockefeller Foundation in a public/private partnership with iHealth Covid tests, health tech company CareEvolution, and Amazon for logistics.
If Covid is so rampant, what good is a test at this point?
According to Project ACT, testing is still a valuable tool to prevent the spread of Covid 19:
Help reduce COVID-19 spread by testing at home and getting results in just minutes
People who don't have symptoms can still spread COVID-19, so testing is critical to know if you're infected
Along with vaccination, wearing a mask, hand washing, and physical distancing, frequent at-home testing protects our loved ones
Know more, live safer, and get back to the people and things you love sooner
In announcing the availability of tests, Governor Gretchen Whitmer says tests are critical in high-transmission areas:
Testing is critical to helping Michiganders protect themselves and their loved ones as we face the Omicron variant of COVID-19. I am grateful to the Rockefeller Foundation and the Michigan Department of Health and Human Services for teaming up to deliver 250,000 tests to families in counties across the state. Earlier this month, we surged 300,000 tests to schools and other group settings too. Together, we can keep ourselves safe by testing, getting vaccinated and boosted, and wearing a mask in high-transmission areas.
Michigan Offering Free at-Home COVID-19 Tests at Public Libraries
The Michigan Department of Health and Human Services is offering Michigan residents free at-home COVID-19 tests which are available at various public libraries throughout the state.
We'll update the list as more libraries have test kits available.
Answers to 25 common COVID-19 vaccine questions
Vaccinations for COVID-19 began being administered in the U.S. on Dec. 14, 2020. The quick rollout came a little more than a year after the virus was first identified in November 2019. The impressive speed with which vaccines were developed has also left a lot of people with a lot of questions. The questions range from the practical—how will I get vaccinated?—to the scientific—how do these vaccines even work?
Keep reading to discover answers to 25 common COVID-19 vaccine questions.