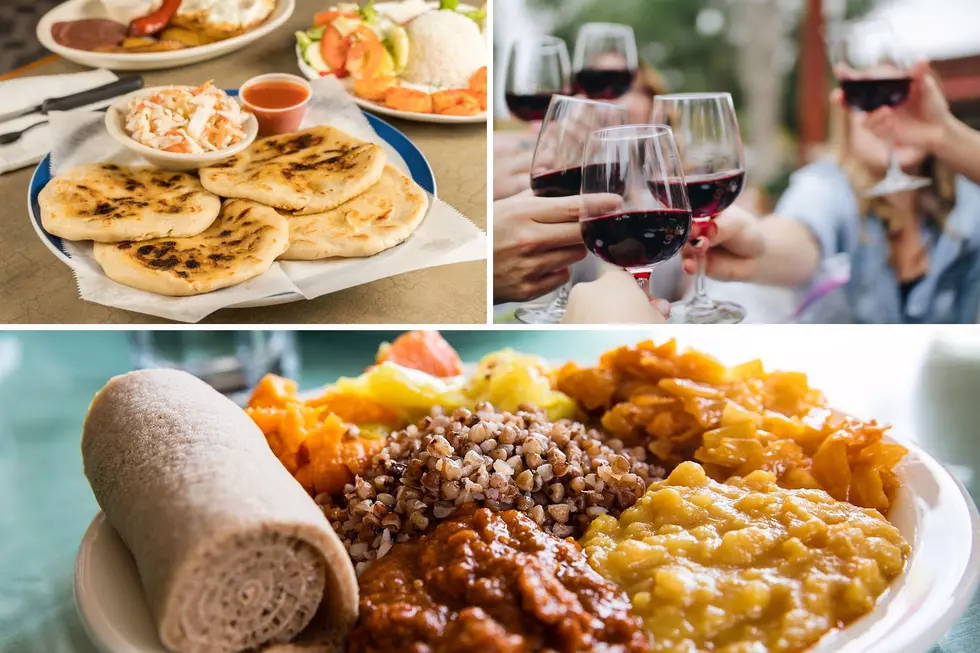 Listen to the Locals: These Are the Best Hole-in-the-Wall Restaurants in Grand Rapids
Canva
As a lover of food, I am always looking for new places and new foods to try.
While I have been recommended extremely popular places, I believe the best places are the ones only the locals know about.
If you know, you know.
Thanks to other locals on Reddit, I have compiled a list of 4 hole-in-the-wall restaurants that are top-tier in what they do and serve.
Little Africa Ethiopian Cuisine
For all of my vegetarian friends that still want to have flavor in their food, Little Africa Ethiopian Cuisine on Fulton Street might be a place you have to check out.
This Yelp user says that Little Africa has
"Jeff from Sacred Springs highly suggested we give this place a shot and boy are we glad that we did! The place is very humbling and run by one woman (or at least there was the only woman running the show when we were there). It's a vegan-friendly spot and they offered gluten-free bread. If you have a party greater than 1, go for the platter. Everything was absolutely delicious! My fav was the beet dish. Hoping to make another visit soon."
Before you go to Little Africa, be advised that the Ethiopian restaurant is cash only. However, there is an ATM at the liquor store across the street from it if you need it.
Their slogan seals the deal completely: "Responsible wine for irresponsible people."
View this post on Instagram
If you want to experience something a tad different, Post Off is a wine and bar that only sells responsibly sourced wine and wine cocktails.
 

 

 

View this post on Instagram

 
"Post Off is for the open-minded, the adventure-seekers, the people who aren't afraid to get a little irresponsible from time to time. Swing by for a glass after work, hang out all day with friends, or grab a nightcap on your way home."

 
Sheshco Mediterranean Grill
With 4.5 stars on Yelp, this place is definitely one of those undiscovered gems.
The website reads:
"If you're looking for a healthy and once-in-a-lifetime meal, you're likely to find it at Sheshco Grill, a restaurant in Grand Rapids, Michigan that's been called "a true essence of authentic Middle Eastern cuisine."
Even this Yelp user says this "restaurant is out of this world."
"The food is the best Mediterranean food in town. The flavor is very authentic and will satisfy your appetite. I've been coming here for a few years and it keeps drawing me back. I ordered the chicken "shawarma entree platter" with rice, which was more than enough food for me, The portion sizes are excellent, and the prices are extremely reasonable. I like how they start you off with complimentary bread and this special almost garlicky dip. Overall, I had a great time at this restaurant and would highly recommend visiting it sometime."

 
I have been wanting to try pupusas for so long. I thought I would have to actually travel to El Salvador to experience it authentically.
Thanks to finding hole-in-the-wall places, I have discovered a place that might satisfy my craving.
Michelle and her husband, who is from El Salvador, give their stamp of approval.
"So good! My husband was born and raised in El Salvador and he loves the pupusas from here. We always have to stop and pick some up to take home when we come into town to visit family. The restaurant is simple and clean and the focus is on the delicious food. If you're tired of Mexican food and want to try an amazing place that offers great Central American food, give this place a try."
Eight Fast Food Restaurants NOT in Michigan