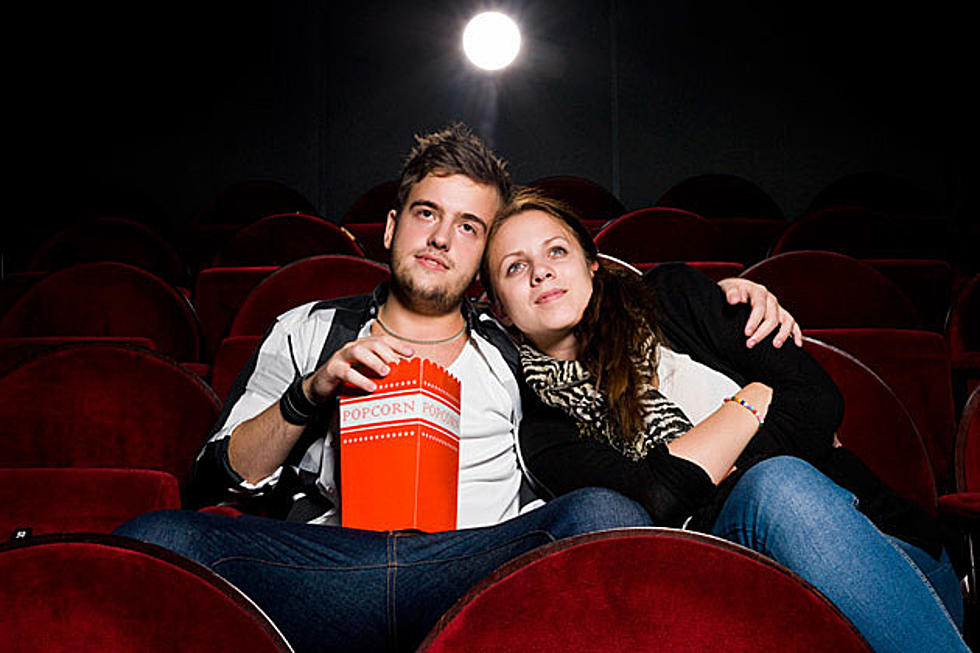 West Michigan's Favorite Movies
Getty Images
I don't know about you but I am starting to run out of movies to watch. The other day Alicia and I watched Dirty Grandpa and were both laughing and like "did he just say that". Then Christine was telling me how she has to watch Jumanji (with Robin Williams). So then I got this idea … let's talk about movies with the Text Question of the Day and then other people can check the list and get ideas for movies they may want to watch. So here you go:
TEXT QUESTION OF THE DAY:
What's a great movie that you think people should watch once every few years?
Forrest Gump or The Good, The Bad and The Ugly. I watch them every year on my dad's birthday. He passed away 18 years ago and they were a couple he liked to watch a lot.
Slumdog Millionaire
Almost Famous
Dirty Dancing
Willy Wonka & The Chocolate Factory
The Sound of Music
Crash, Forrest Gump, We Bought a Zoo
Rock of Ages. You'll see a new cameo every time you watch it
My Cousin Vinny
Eternal Sunshine of the Spotless Mind or What Dreams May Come
Sleepless in Seattle, When Harry Met Sally, Untouchables, The Jerk
Lucky Number Sleven
E.T.
Hoosiers
Big Fish
Shawshank Redemption
Dirty Dancing & Pretty Woman
Caddy Shack
I Am Sam! My all time favorite. Such a wonderful story and the soundtrack is just as fantastic.
Connie & Carla! Haha
Escanaba in Da Moonlight
To Kill a Mockingbird
Top Gun
Schindler's List and Hacksaw Ridge
Lincoln
Savanna Smiles
Second Hand Lions
Rocky Horror Picture show
Grumpy Old Men
Who's Afraid of Virginia Woolf
The Long Kiss Goodnight
Idiocracy
Gladiator
Pay it Forward
The Mummy & Twister
The Wizard of OZ
Rear Window one of my favorites
Jaws
Gone with the Wind
Braveheart
Instinct
Rocky
Breakfast at Tiffany's
The Legend of Bagger Vance or The Green Mile!
Up
Inside Out
Fish Called Wanda
Demolition Man
Love & Other Drugs
Pirate Radio. Should be watched at least every year
The Count of Monte Cristo
The Outsiders
Titanic
Tommy Boy. Classic
Miss Congeniality
Passion of the Christ
Cloud Atlas
Porky's 1 & 2. Classics
A Few Good Men
American President
Pride & Prejudice
Schindler's List
Cool Runnings
Planes, Trains, & Automobiles
My favorite, Backdraft.
The Manchurian Candidate
Life is Beautiful
It's a Wonderful Life! It has such a good message in it and I might be a little biased because it's my favorite black and white movie of all time, but that's beside the point.
Clue
Urban Cowboy
Bull Durham
The Princess Bride!!!
The original Spartacus
A Beautiful Mind
One of my all time favorites, Rocky.
Home Alone 2
Hudson Hawk and Lean on Me
The movie I would choose to rewatch is the Princess bride a lot of good funny interesting characters along with some well-known characters a good time
I think people should watch the Christmas story
Steel Magnolias
Singin' in the Rain. This movie is hilarious! My kids even love it.
Karate Kid
Somewhere In Time (Mackinac Island!)
The Departed
Crash
Grease 1 & 2
Back to the Future series
Dazed and Confused. Just for the soundtrack
The first John Wick
Beaches would be my first choice and Grease my second.
Remember the Titans
Save the last dance in! it's predictable, corny, but it makes me feel like if Julia Stiles can pretend she can dance then so can I
Blazing Saddles. We have all forgotten how to laugh at inappropriate humor and not to over analyze everything. Just laugh to laugh!
Another great movie with Samuel l Jackson the red violin
Tank, Sahara, Battleship, and The Hunt for Red October, Twist, Iron Eagle
My sister's is Court Jester, classic Danny Kaye.
I have to say night at the Roxbury, "hey fish did you grab my butt" but my most favorite that I could watch every week is is couples retreat and "is his junk out cuz now it's a party"
Shrek.... Always Shrek. And The Wiz... Not Wizard of Oz (The Wiz is better lol)
A Time to Kill
Mask
Animal House
The Conjuring
Karate kid, the original one. Breakfast club, Grease
What about Bob? "Baby steps to the door, baby steps down the hall..."
The Ten Commandments. Not for the religious aspect. But because it's such a classic
The Descendants- seriously underrated movie, was nominated for five Oscars, including best picture, and George Clooney for best actor. It also won two Golden Globes, for best picture and Clooney for best actor, it came out in 2011 and I think I've watched it three or four times since then and take something away every time
Basic Instinct Sharon Stone enough said
Pearl Harbor
Waking Ned Devine. Haven't been able to watch in a long time. I only have it on a VHS
Dirty Dancing, Billy Madison, Drop Dead Fred, Finding Nemo, and Howard the Duck
Planes, Trains and Automobiles "The waffle scene!"
All the Harry Potters
Tommy Boy. Especially if you need a laugh
Ghost Ship is one of my fave movies
The Notebook
Goonies and any National Lampoon Vacation
Dirty Dancing
The Godfather trilogy
Shawshank Redemption
Cry baby with Johnny Depp is the best movie in the world. Everyone needs to watch it at least once a year!
Forrest Gump
Gone with the Wind. And no Fish it's not about a fart.
HAPPY GILMORE!! Oh man..."you can trouble me for a nice warm glass of shut the hell up"....classic 😂😂😂
The Breakfast Club. Pretty in pink. Sixteen candles.
Breakfast Club - make people get along
Remember the Titans because it shows how people from different cultures can get along and become friends.
Mini Picnic Table Squirrel Feeders are THE BEST