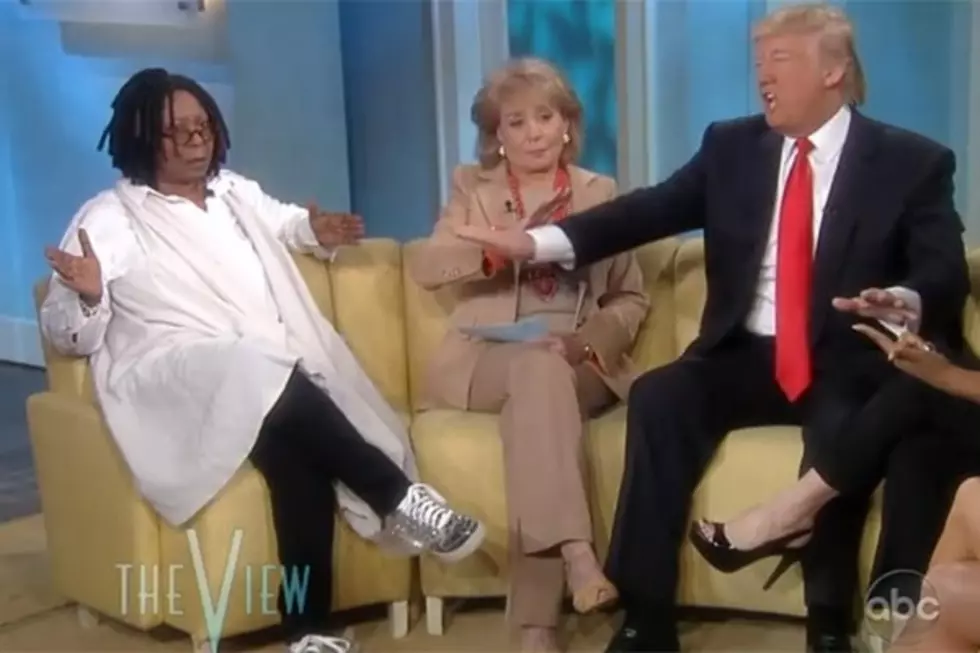 Whoopi Goldberg Farts Live On 'The View'
(ABC)
She has aged like a fine cheese....stinky.
Whoopi Goldberg is addressing a semi-serious topic on "The View" yesterday when she just lets loose!
Whoopi starts talking about getting the flu shot and how doctors insist that it is harmless. She then asks her co-hosts if they get the flu shot.
Guest-host Ashanti was just explaining why she doesn't receive the shot when Whoopi drops the longest, other-worldly fart.
Rosie O'Donnell gets up and starts fanning the fire. ""You know those breakfast burritos, they kill you," she exclaims. Whoopi agrees, ""They kill ya!"
Check out the whole ordeal above.