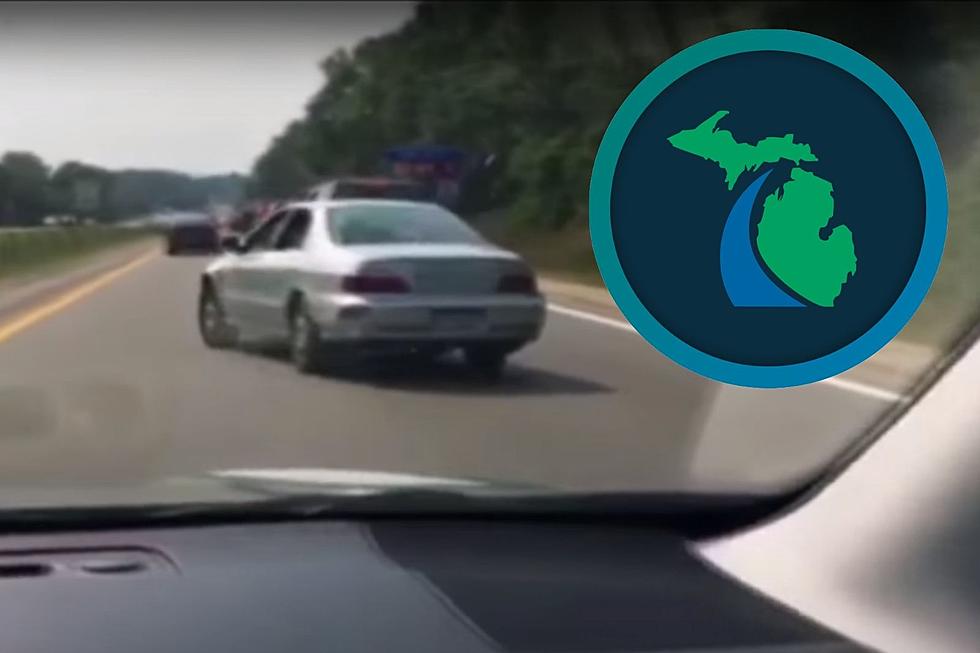 Are Michigan Drivers Too Stupid To Properly Merge?
📷 YouTube/WOODTV/MDOT
It's an argument that's raged for years across the state of Michigan and now the Michigan Department of Transportation has taken to social media to settle the 'Zipper Merge' debate.
In a social media posting, MDOT has clarified that yes, you can drive all the way up to the merge point and use all available lanes when merging, and those cars blocking the lane before that, are breaking the law:
While not every work zone lends itself to the zipper merge, we encourage drivers to safely merge when they feel the most comfortable. And please don't block lanes to prevent people from using the zipper merge method. It's dangerous and illegal. #WorkZoneSafety

The post was accompanied by a 2019 story from WOOD TV that went viral as people argued the merits of the zipper merge and whether or not it is a 'rude' way to drive.
Some are skeptical that Michigan drivers have the skills to use the zipper merge properly though:
The zipper method of merging is just like round-a-bouts. When combined with intelligence they are the safest and most effective way of moving traffic along. Which also explains why neither work well in this country. -Caleb Bearup
I had never seen the zipper method put to the test until I moved to Michigan. It works great in Chicago… and traffic isn't nearly as bad, either in construction zones and other areas that require the zipper method. Not sure why Michigan people can't seem to figure it out. -Whitney Whitney
Pretty sure the zipper method only works when everyone does it. However, when signs say right lane closed 2 miles ahead, people interpret that as get over now.
If people are not zipper merging correctly, either the masses need to be reeducated in an effective way, or signage needs to change to direct people to tell them exactly what to do. -Sarah Van Baale
Judging by the comments here it looks like 1) the majority of folks need to go back to driver's Ed and 2) if people did the zipper merge we wouldn't have back ups in construction zones that much. -Jason JW Williams
Ahhh yes merging, a term Michiganders do not understand. Plus the big truck guy road warriors who have to block traffic because heaven forbid someone is in front of them on the highway -Tim Paas
What do you think? Is it time for MDOT to bring back the 'Zipper Merge' awareness campaign from a few years back?
The Best Social Media Posts from the 100th St. Bridge
10 Facts About the U.P. That You May Not Know