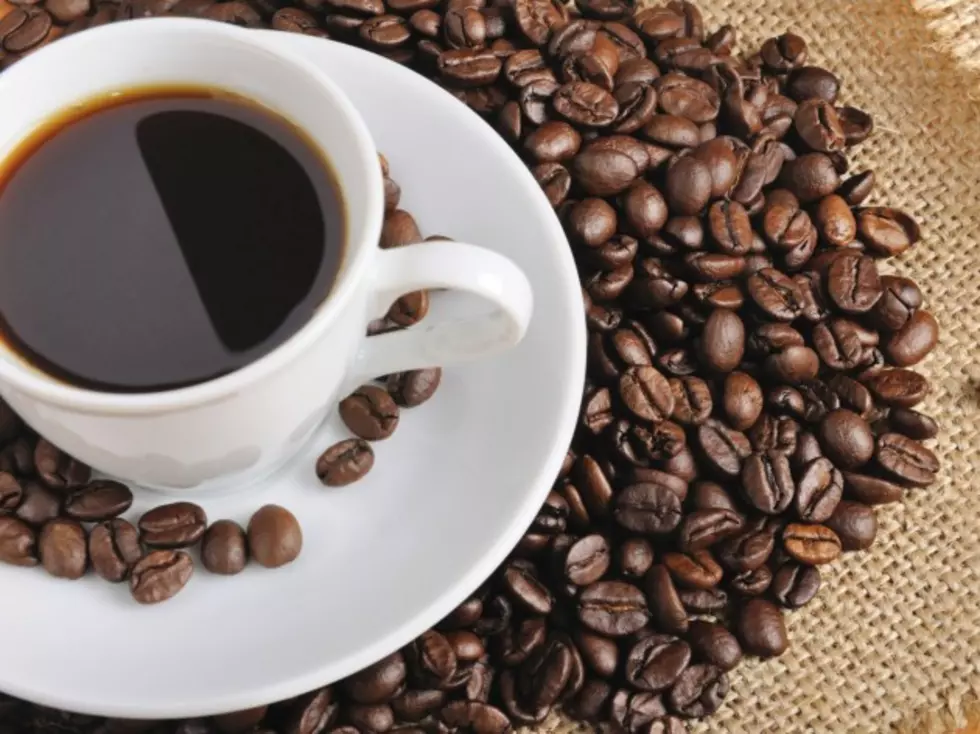 Free Coffee For National Coffee Day
Pavel Timofeyev/ThinkStock
If you're a coffee lover then today should be one of your favorite days of the year because it's National Coffee Day and to celebrate coffee shops around the country are offering either free or discounted coffee.
Of course coffee shops will be celebrating National Coffee Day! We have a list of all the "specials" going on today below.  Now some deals might not be offered at your local restaurant or chain so be sure to check before you go.
Dunkin' Donuts: Customers can get a free medium cup of Dunkin' Donuts hot or iced dark roast coffee, with a one-per guest limit at particpating locations.
Panera Bread: Rewards members get a free coffee for National Coffee Day.
Whole Foods: Stores are offering 12-ounce cups of coffee for $0.25 through September.
Tim Hortons: Get any size coffee in Regular or Dark Roast for $1
Caribou Coffee: Every cup of Amy's Blend coffee purchased on Sept. 29, Caribou will donate a cup of coffee to nurses and families in cancer centers throughout the country.