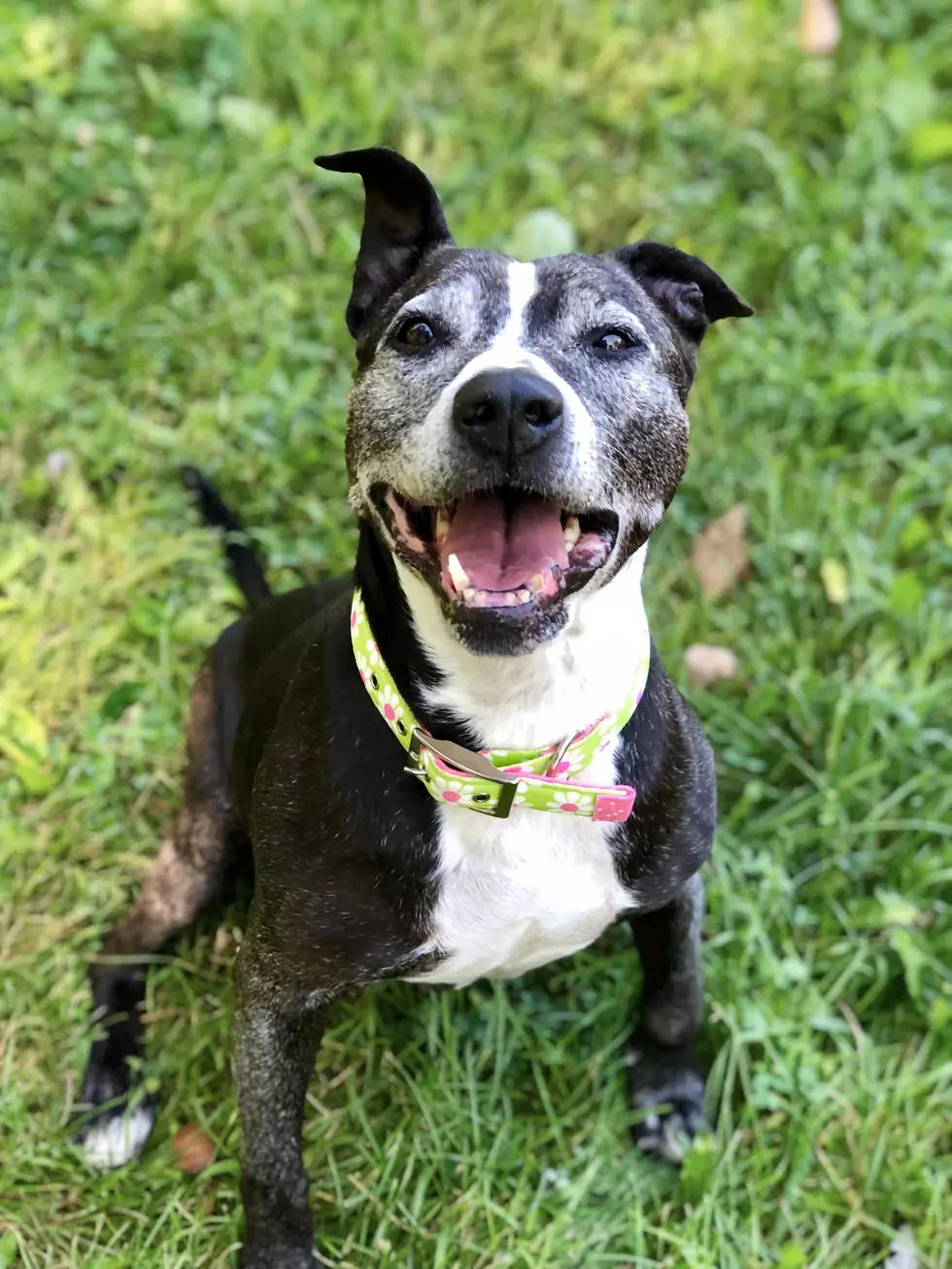 Meet Peggy Sue – Christine's Pet of the Week!
Humane Society of West Michigan
Peggy Sue is a 10-year-old Terrier mix that came to the Humane Society of West Michigan from a shelter in the south about a month ago and is looking for her forever home.
Don't let her age fool you,  Peggy Sue is an active girl and enjoys playing outdoors. She would do great in any type of home but as always, if you have another dog or children in the home, bring them to the Humane Society so they can meet beforehand. Even better, Peggy Sue is part of the Silver Paws Society which makes her FREE to adopt!
If you can make it work there is a NASCAR EVENT today from 11 am - 1:30 pm at Rosa Parks Circle with the HSWM and Michigan International Speedway. Alex Bowman #88, as well as adoptable dogs, will be there. Stop anytime for food, games, giveaways, and a chance to meet Alex!


We are still in the middle of summer and with the warmer weather, remember to keep your pet safe from the heat with these useful tips:
Keep pets indoors and away from direct heat. 

Check animals for heat shock. Signs include 104 or above, vomiting, diarrhea, seizures, coma, excessive panting, difficulting breathing, increased heart rate, and salvation.
Make sure your pet has access to water.
Do not leave your pet alone in the car even with the windows down. A good rule is the temperature inside the car will be 20 degrees warmer than the temperature outside.
Keep your pet away from hot asphalt.