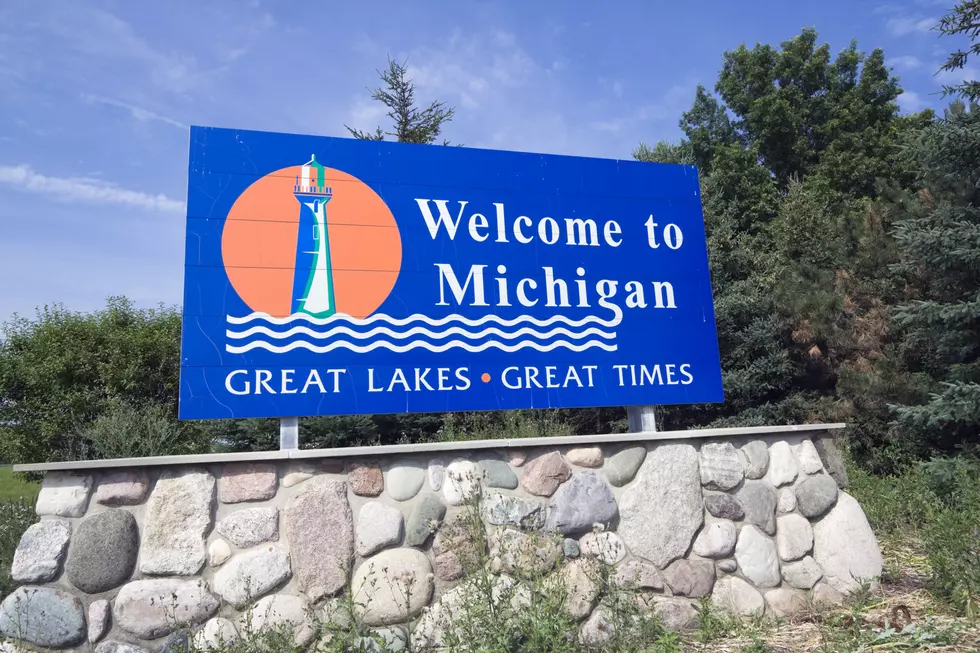 Questions Every Michigander or Michiganian Has An Answer To
benkrut
This morning we welcomed Big Joe Pesh to the morning show on Mix 957 with Wendy and Producer Steve.  And part of that welcome, was Wendy coming up with some questions for everyone to answer about our great state of Michigan.
Just to give a little bit of background, Joe was born and raised in Michigan and worked in radio right here Grand Rapids for 7 years before moving to Texas and then coming back to West Michigan.
So, since Wendy, Joe, and Steve are all from Michigan, Wendy wanted to ask us some questions about our Michigan preferences.  Here's the questions and our responses...
| Question | Big Joe | Wendy | Steve |
| --- | --- | --- | --- |
| Is it pop or soda? | Pop | Pop (but I've started calling it soda in recent years.) | Soda pop |
| Is it Michigander of Michiganian? | Michigander | Michigander | Michigander |
| Up North starts near? | Traverse City | Gaylord | The bridge |
| American or Lafayette Coney? | Lafayette. I do miss Ritz Coney on Ionia though. | I can't eat Coney's so I have no comment. | Lafayette |
| Favorite Faygo Flavor. | Rock & Rye | Red Pop | Red Pop |
| Have you ever hit a deer or a construction barrel? | I've never hit a deer but I had a bunch run in front of me, slammed on my breaks and a deer ran into the side of my door and dented it shut. | I hit a deer once. A deer also hit ME once. | My friend broke his arm by hanging it out the window as I drove by some construction barrels. Does that count? |
| The magic elixir for me is...? | Vernors | Vernors 100%. Maybe with some ice cream too. | We never did Vernors when I was a kid, so it was 7-UP. |
| Michigan or Michigan State? | Michigan State! Go Green! Go White! | Michigan! Go Blue! | Michigan State alumni baby! |
| Ketchup or gravy on a pasty? | Gravy | Gravy | Nothing |
| What is the greatest bridge in the land? | Mackinac Bridge | The Mackinac Bridge, duh. | The Mighty Mac! |
Take the poll below and let us know your answers!
Incredible MI Breweries You Have to Visit
Michigan is an absolute Mecca for beer lovers! Check out some of our favorite breweries around the state from A to Z...Any you would add? Let us know!
Gallery Credit: Maitlynn Mossolle