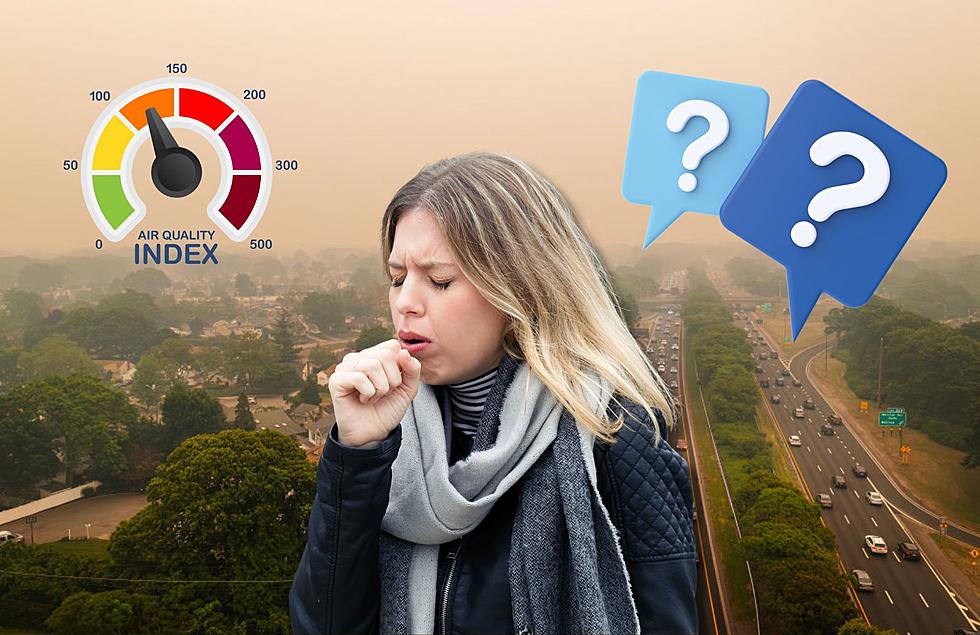 What is AQI and Why is Michigan's Number So High This Week?
Canva
If you've been keeping an eye on the news you may have noticed how air quality across the Eastern US is declining in part due to the wildfires currently raging in Canada.
In fact, the air quality is so bad on the west coast that the Federal Aviation Administration issued a ground stop Thursday on all flights bound for New York City's LaGuardia airport due to poor visibility. Also, the Air Quality Index or AQI spiked to "hazardous" levels in Philadelphia, where everyone was urged to stay inside.
But New York City and Philadelphia aren't the only cities in the US who are seeing hazardous airways this week, because our AQI in here Michigan is also in the "unhealthy" range.
But will this effect us here in Michigan?
Because Michigan already had it's own forest fire in Crawford County that has thankfully been contained, combined with the Canadian wildfires burning we're seeing extremely high AQI numbers.
What is the Air Quality Index (AQI) and how is it measured?
The Air Quality index is a chart that allows us to see how contaminated or unhealthy our air is based on varying factors.
An air quality index is a scale used to show how polluted the air is, along with the risks associated with each rating. An AQI is calculated using established standards based on medical research for the acceptable levels of major air pollutants.
There are color coded categories for each group, to help you understand how the current air quality may effect you and your loved ones.
The top 100 major cities are required to report their AQI to residents to help them make informed decisions. An AQI of over 100 is generally seen as bad and worth taking action to protect yourself.
Thankfully, the weekend rain is expected to help dampen our AQI score as well as our ground after one of our worst droughts in recent history.
So keep your eyes tuned to the news, or the weather app on your phone, to keep yourself protected. And don't be afraid to wear an N95 mask if you are more susceptible to air pollution, and to try to stay inside as much as possible until our numbers get lower.
Be safe out there!
7 Unsuspecting Items That May Spark Wildfires
With extremely dry conditions across the state, the Michigan DNR is reminding residents of the following everyday items that may accidentally spark a fire.