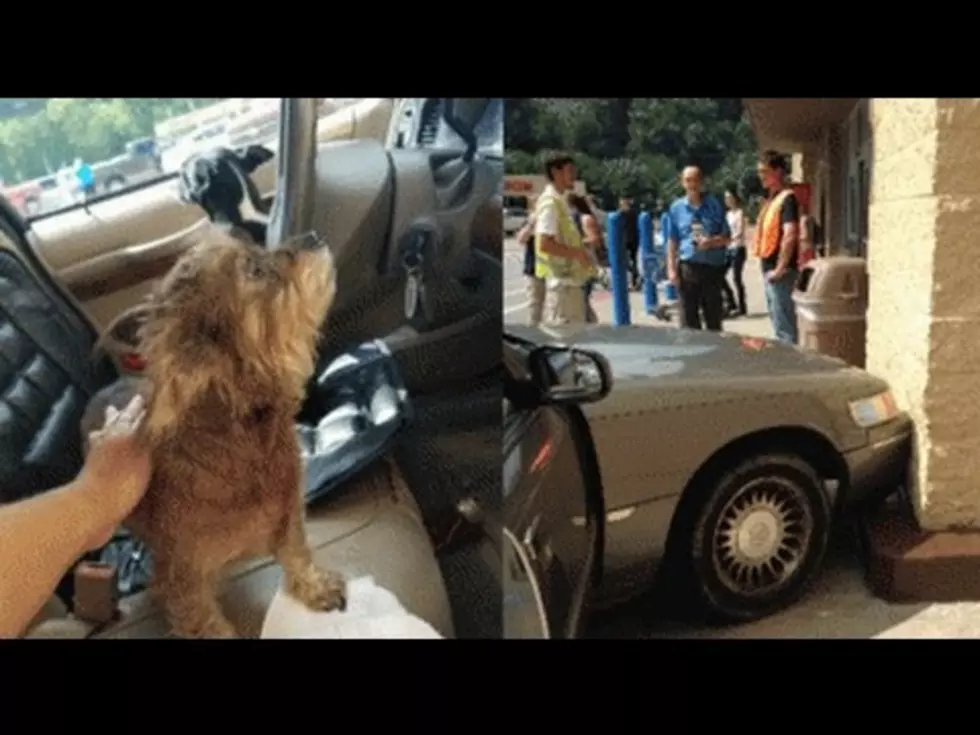 Dogs Crash Car into Walmart [Video]
BrooklynX via YouTube
"I didn't know dogs can drive" says one witness in the video. Uhhh.. because they can't. But these dogs at least attempted to.
According to WSAZ, people were shocked when they saw someone run their car into a Walmart, last week. However, it was who was behind the wheel that was really shocking.
A West Virginia woman in her late 70's, left her car running with her two dogs inside while she went into Walmart. While inside, one of the dogs managed to shift the gear from "park" to "drive," and drove it straight into the side of the building. The other dog rolled the windows down when people saw that the drivers were two dogs.
What kind of dogs are these?!
Fortunately, no one was hurt (including the dogs) and there wasn't much damage to the car or the building.
I commend the woman for not locking her dogs in a hot car but these dogs must be some type of wizards. I think her best bet is to just leave them home next time.