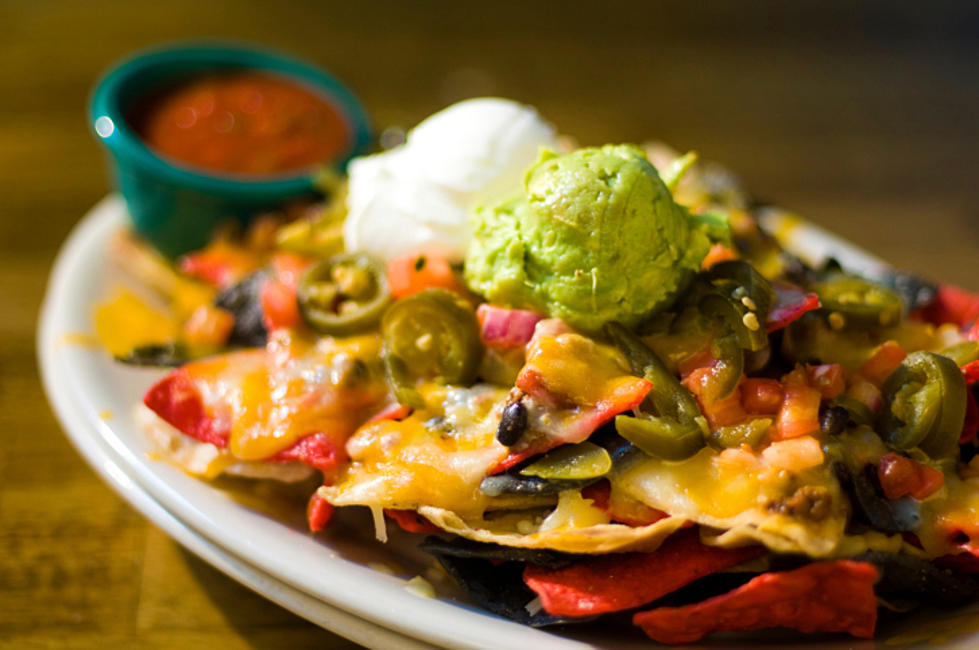 It Looks So Good I Call it a Snack
Delicious Nachos (3dan3/Thinkstock)
In today's Christine-ology I was inspired by my belly and my tastebuds.
I want to take a moment to recognize a love of mine.
A love that not only looks good but tastes good.
It tastes good when its at its most basic form, but it's even better filled to the rim with toppings. Some like it mild but my motto is "the spicier, the better." 
This love of mine is internationally known and loved. Those that are ignorant assume it only falls under the Mexican category but they couldn't be more wrong. I've enjoyed it Greek style, Korean, and American. Oohhh, the versatility gives me the chilies, which also makes a great topping.
It leaves just about everyone satisfied that at times we're even willing to share. I selfishly prefer to have it all for myself.
It makes an excellent choice for breakfast, dinner, and a surprisingly decadent dessert. But it looks so good that I like to call it a snack. 
So Click of Six, let's take a moment to appreciate one of the best foods in the world that doesn't get the recognition it deserves because its nacho average food.
Listen to the segment below to hear the actual love in my voice for nachos. And listen to Christine-ology every Tuesday and Thursday at 7:30 a.m.
Speaking of nachos, how do you like to make yours? Do you have a special recipe you think the rest of us I need to try? Let us me know in the comments.
KEEP READING: 3-ingredient recipes you can make right now