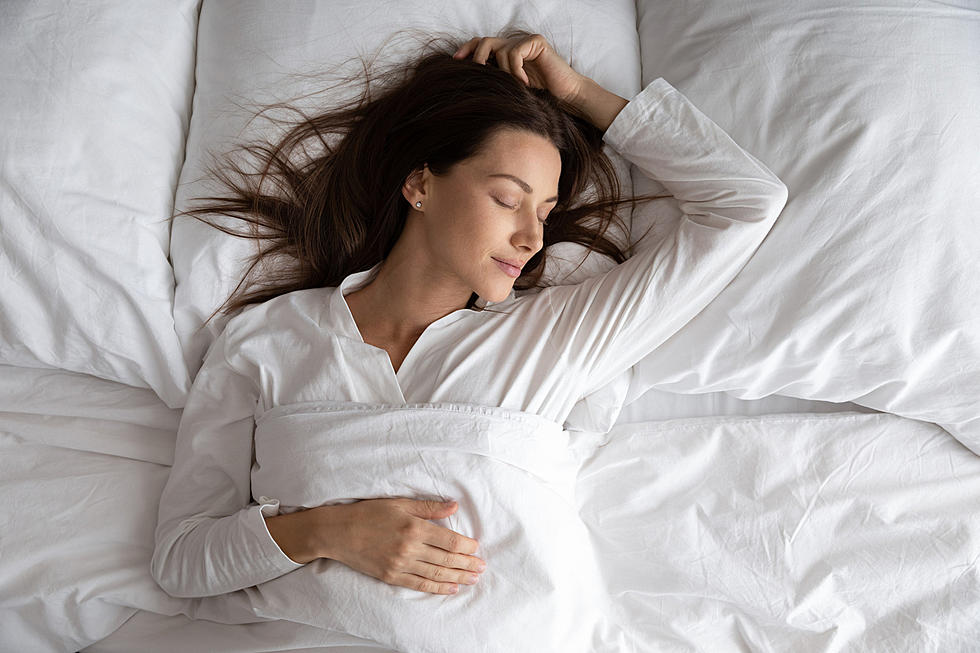 When You Love Sleep But it Interferes with Your Life
fizkes/ThinkStock
Sleep is a wonderful thing. Not only cuz we need it to survive and live our lives but it just feels good when you lay in your cozy bed on your most comfortable pillow all snuggled up. Unfortunately, that isn't always the case.
I love sleep. I love sleep so much that when I was still in my mom's womb I apparently didn't move or kick at all because I was always sleeping. The way she knew I was alive was cuz I hiccuped all the time. Even when I was born, I came out sleeping. As a baby, my mom would feed me, bathe me, and change me all whilst sleeping.
Weirded out? Confused? Well, you can blame the overshare on today's 'Christine-ology' on sleep.
Again, I love sleep but I also have a tendency to pass out easily and this will interfere with life. I was so tired last night I don't even remember falling asleep. I woke up in the middle of the night with the lights still on and in my towel (the worst, by the way) and realizing I didn't get any work done, or prepare for the next day.
Another childhood memory involving sleep, that I've held on to all this time, I was about 5 or 6 and I Was the flower girl in my aunt's wedding. Well, when it came time for the introductions of the bridal party, I was too busy sleeping in my baby sister's stroller and refused to wake up. 
I've fallen asleep more times than I'd like to admit at a bar or restaurant, at a rap concert, I've missed parties and nights out cuz I was sleeping. I fell asleep during my cousin's wedding and missed the cake and majority of the party. I'm even ashamed to say I've fallen asleep in the middle of eating.
I'm sure there are other many milestones I've missed but I Was probably too deep in sleep to even remember.
Where is the weirdest place you've fallen asleep?
Mid Century Modern Time Capsule Home For Sale in GR